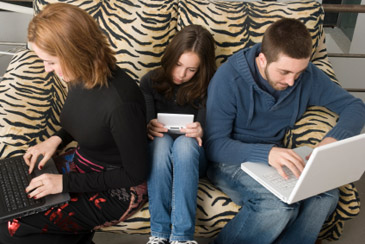 This original article was posted by Pat Etheridge , Special to CNN.com:
Many teens learn the hard way that once they hit "send," there is no such thing as an "erase" button.
Editor's note: Former CNN correspondent Pat Etheridge is a journalist specializing in children's health and family issues. She previously hosted CNN's "Parenting Today."
(CNN) -- They're called "Generation M2": highly tech-savvy children ages 8 to 18, whose lives are immersed in electronic media.
Now, the nation's top pediatric organization is mobilizing efforts around their well-being.
Read More »