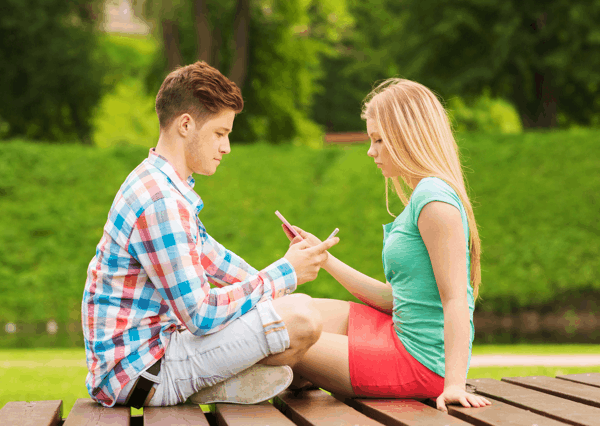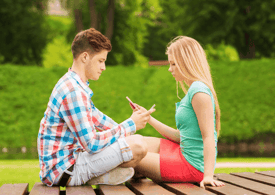 Thanks to evolving technology, teens have a lot more access to the outside world than in previous years. Today, almost every teen has a smartphone or iPhone. Teens use their phones to talk and text but they also use their smartphones and iPhones to download apps to keep in touch with their friends. Sometimes, teens abuse these apps and use them for things the app is not created for.
Video chatting apps, social messenger apps, and messaging apps all offer different styles of chatting with different features. These apps are designed with the purpose of helping users keep in touch with friends, relatives, and even co-workers, but a lot of teens abuse these apps or some of these apps' features. They're often used for things they are not meant for, such as sexting. Simply put: abusing the rules of these apps can put them in serious danger.
Video Chatting Apps
There are a lot of video chatting apps, but among the most popular apps in this category are ooVoo and Chatroulette. Video chatting applications allow users to chat face-to-face via their smartphone's camera. These apps allow individuals to connect with strangers at their own risk.
Social Messenger Apps
Billions of people use social messenger apps on a daily basis. Two popular apps in this category include Facebook Messenger and Snapchat. These two apps have many features in common but they also differ in a few ways. Facebook Messenger is the messaging system for social platform (Facebook) that enables users to message friends, family and strangers at their will.
Snapchat, however, is not a social platform but it is an app that can be downloaded on a smartphone. With Snapchat, users can send pictures and videos that "disappear" within seconds after a recipient opens the message. Facebook Messenger has recently added a few new features, including direct call and video chat. These forms of communication are not limited to friends and relatives.
Messaging Apps
Popular messaging apps include WhatsApp and Viber. Unlike a lot of other messaging apps, WhatApp and Viber do not have functioning video features at this time. These messaging apps allow teens and other users to communicate with anyone who has the application downloaded on their phone. Messaging apps do not reveal as much of a person's identity like other apps. Some messenger apps allow profile pictures but no other forms of identification.
How Can Teens Abuse These Apps?
Where there is a will, there is a way, and some teens are more willful than others. Although these apps are not technically designed for dating purposes, teens can abuse them for other instances, such as finding sex partners and sexting.
The inconspicuous nature of these apps poses a huge problem for parents: these kinds of apps are less simple to identify as being dangerous. Additionally, once you are actually able to identify whether or not your child has one of these kinds of apps, teens can allege that they're using the apps safely.
How Dangerous are These Apps?
While it's one thing to discover that your child is using dating apps, it's an entirely different thing to discover that they're misusing apps for the purpose of dating or sexting. These apps become dangerous when people have other intentions when using these apps. A lot of underage teens use these apps and lie about their age. That's strike number one.
Strike number two is when teens display what is known as "real" information. Real information is information that is true to the subject, such as their valid and true address and phone number. On the other side of things, there are predators everywhere and a lot of them could be using these apps to find underage teenagers.
How Can This be Stopped?
Stopping your teen from using these apps can seem like an impossible mission, but there are a few things you can do to deter them from using such apps. If you want to purchase your teen a phone, it doesn't have to be a smartphone or an iPhone. It can be a regular phone that allows texting and video messaging, but only with friends. It will be easier to control what your teen is exposed to.
Another option you have is purchasing your teen the smartphone or iPhone they want but setting restrictions on apps and other features you feel are dangerous and apps you do not approve of. There are many controls available to parents on smartphones (check out what parents of iPhone users can do). Parents can also keep an eye on what's happening on some of these apps by using uKnowKids.