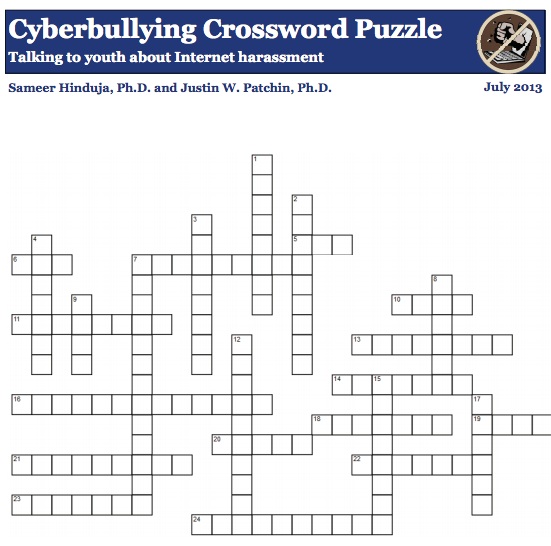 By Sameer Hinduja and Justin W. Patchin
A crossword puzzle to be distributed to youth to promote discussion about cyberbullying.
A look at the clues, download the PDF here:
ACROSS
5. Acronym for the company that provides an Internet connection to individuals or companies.
6. Short for "World Wide Web" or pages linked together via the Internet
7. A wireless handheld device which allows for telephone communications.
10. Interactive web journal or diary, the contents of which are posted online and then viewable by some or all individuals.
11. An electronic device that stores and processes information and also facilitates electronic communication when connected to a network.
Read More »