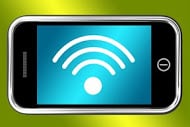 This article was originally posted on The Huffington Post by Tim Elmore.
In case you're wondering how kids today think, new research enables us to answer that question and see how absolutely different they are from their elders.
According to recent Pew Research, adolescents put technology in the same category as air and water. They feel they need it to live their lives. In fact, they would rather give up their pinky finger than their mobile device. I interpret this to mean they use their smartphone far more than they do their smallest finger. Incredible.
Read More »