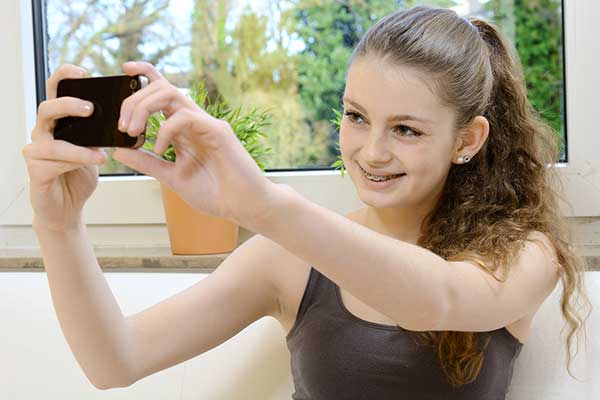 The other week we posted about a new Justin Bieber-funded selfie app that may make "selfies" a more positive online practice. However, Mr.Bieber is also part of a group of celebrities who often post a barrage of "sexy" selfies online. Find out what him and other young celebrities are posting and learn about what you can do to make sure that your tweens aren't mimicking them. This article was originally published on McAfee by Toni Birdsong.
Almost weekly I read that yet another young celebrity I once considered a safe role model for my teen is posting risqué selfies online. And, it seems the bizarre surge in stars sharing photos of themselves showering, making out, sunbathing, or just hanging around naked is on the rise. No doubt some of the child stars our kids grew up loving on television are now digitally off limits.
To be fair most of these celebrities are now in their 20s and simply echoing the impulsive behavior of their Hollywood peers. But that doesn't change the fact that their young fan base still includes our kids.
Read More »